Go PlayAlong is a music collaboration and practicing tool with real audio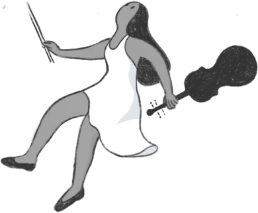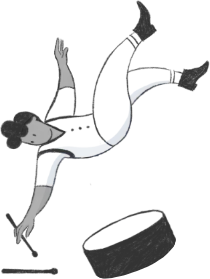 For You
A powerful tab player that synchronizes music notation with mp3 audio automatically.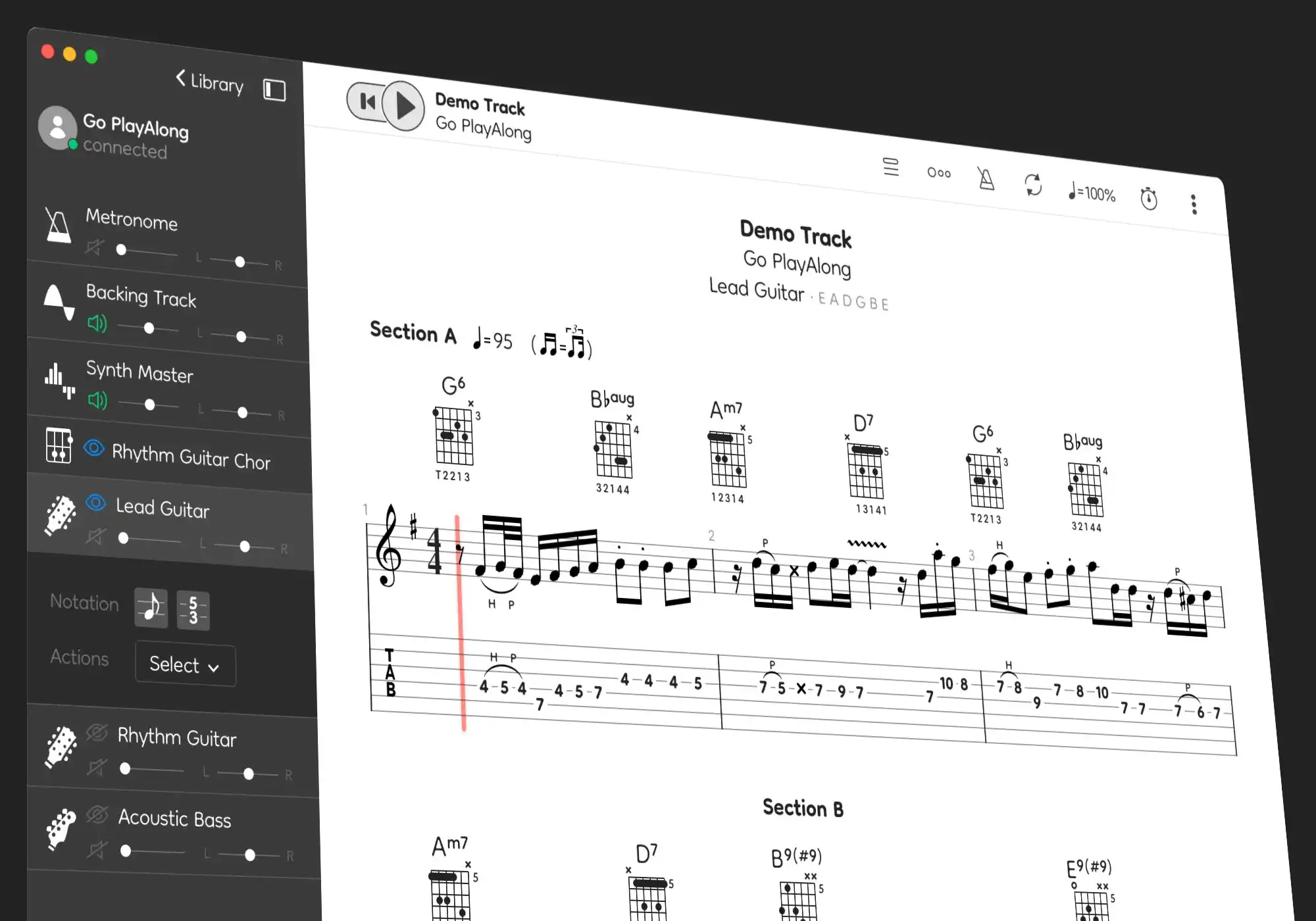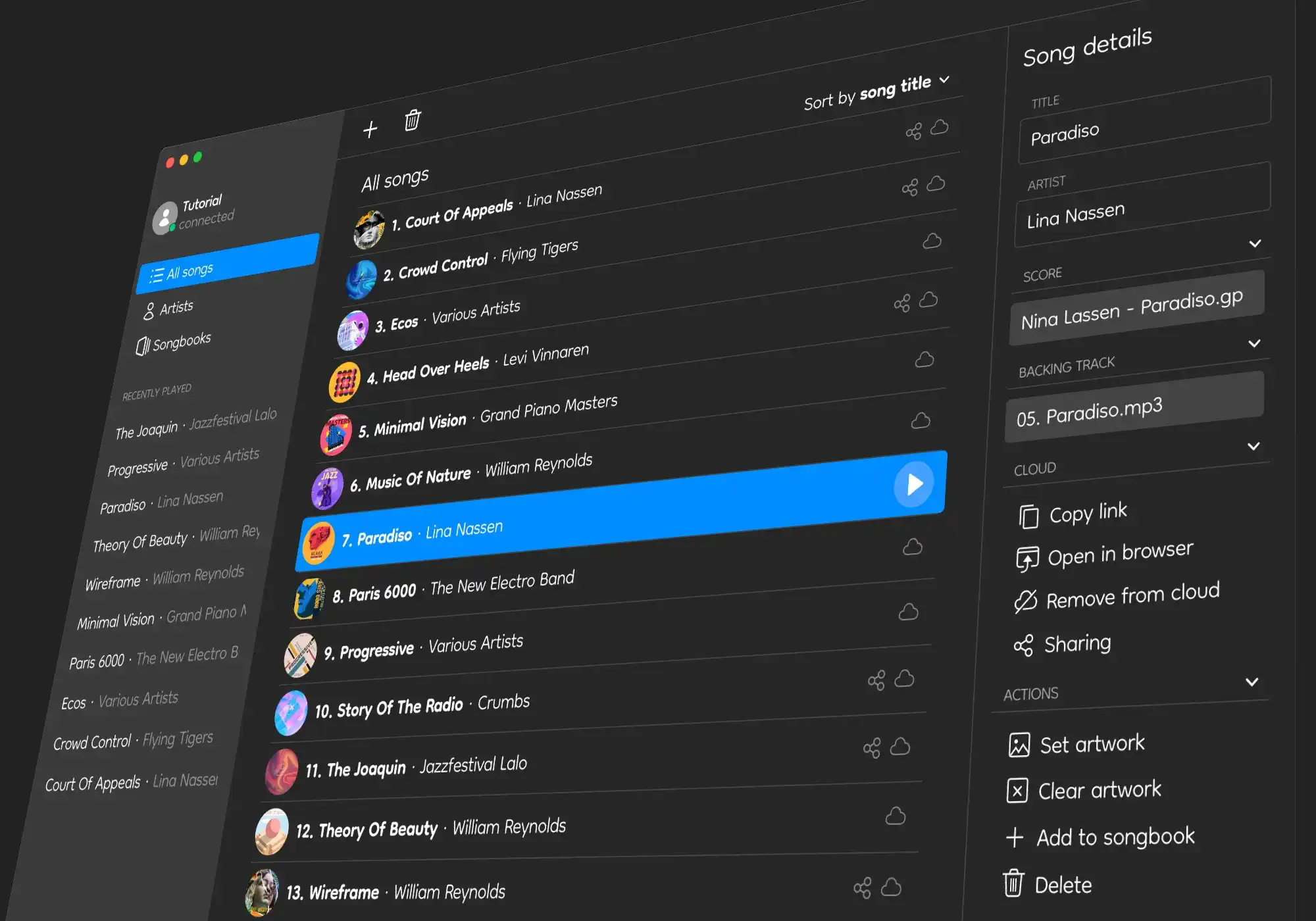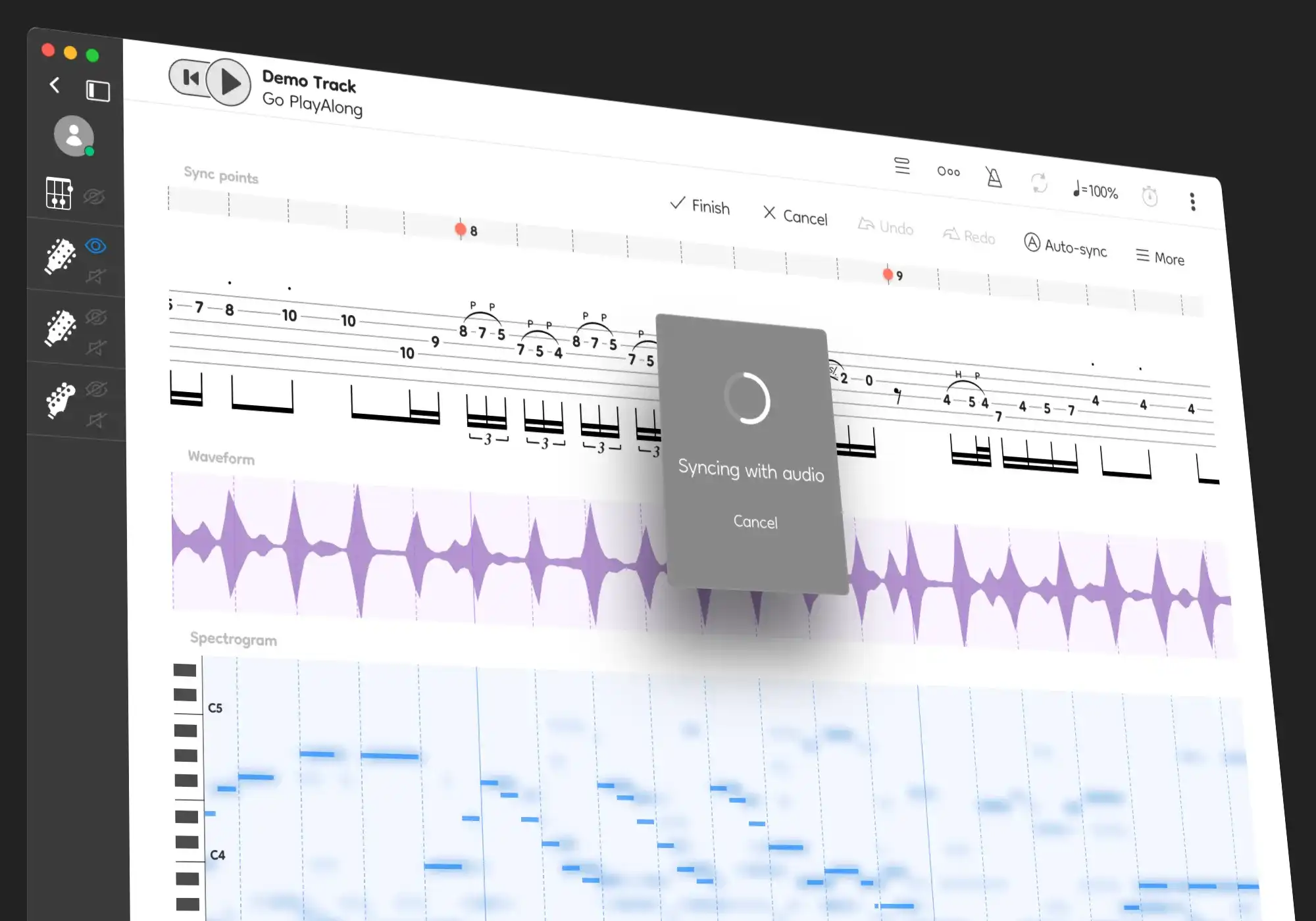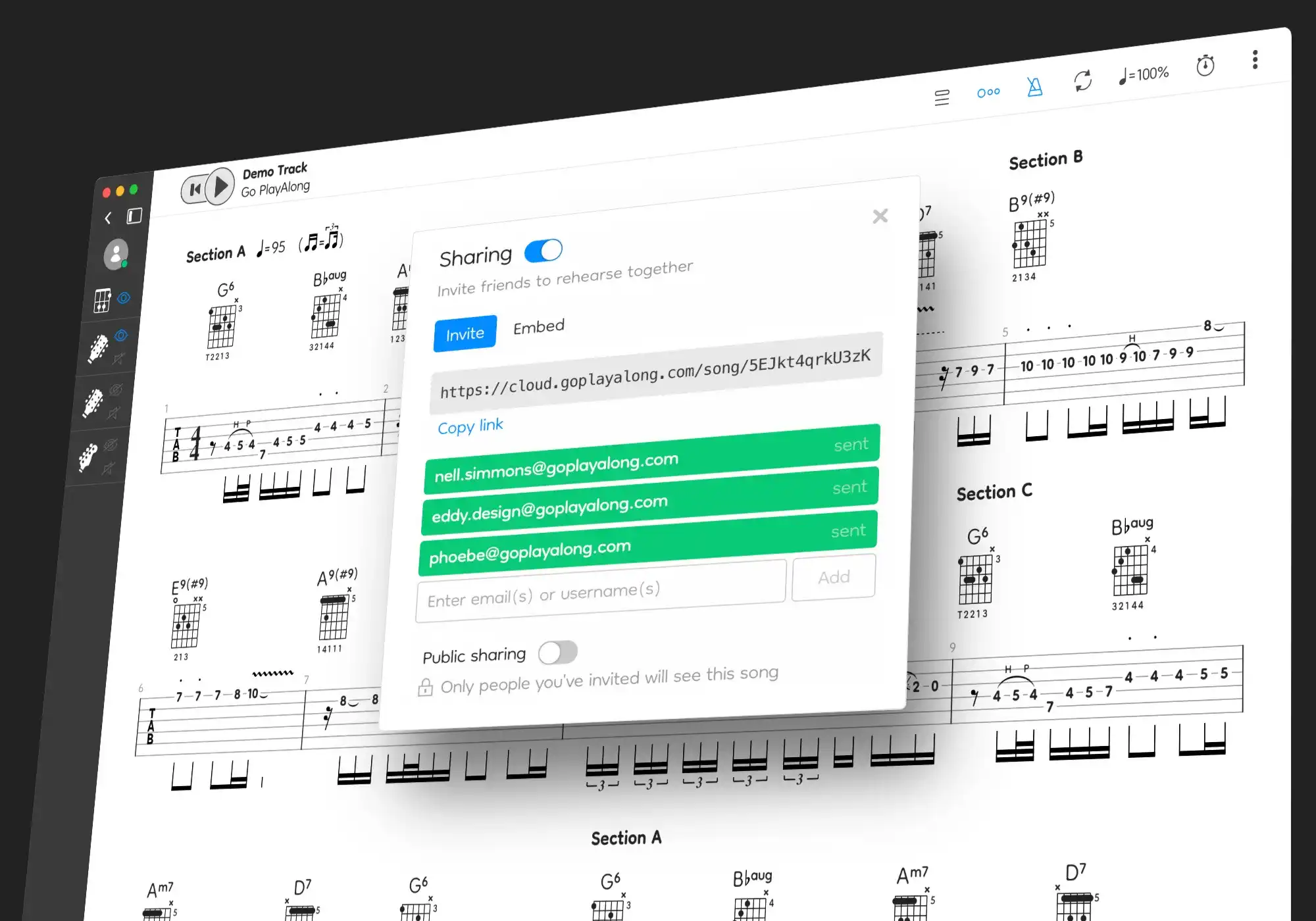 For groups and music turtors
A music collaboration platform to publish and share songs, rehearse together on multiple connected devices. Find out more
Learn from the original song

Loop, slow down, play along
Version 4 comes with a premium score renderer engine, full automatic syncing, tab and standard notation.
Auto-sync score and audio
Go PlayAlong lets you sync music notation with the original mp3 audio. By playing along with real music, your practicing sessions will be more authentic and much more fun.
Practicing tools
The core app comes with a rich set of practicing tools including metronome, count-in, looping, tempo and pitch adjustment and tempo trainer. All mixed with the original audio with perfect timing.
Seamless looping
Loop difficult sections of a song, without losing the rhythm during loop end/start transition. Combine looping with tempo adjustment to make learning even more effective.
Mixer
Double check the quality of your transcriptions by mixing the original audio with synth sounds generated from the score. Glitches and false notes in the transcription will be revealed for your ears instantly.
Render professional notation
Render clean sheet music whith less symbol collisions and better spacing. Customize notation according to your personal taste. Show chords or lyrics lines with any instrument.
Get your songs organized
Newly played songs are added to your personal library. As your catalogue grows, you'll be able to find songs quickly by title or artist. You can even create playlists for your upcoming gigs.
Available for
Windows or macOS
Score formats: Guitar Pro 1-8, PowerTab
Audio formats: mp3, m4a, flac, wav

Music collaboration

Give or take lessons, rehearse, publish and share songs
Go PlayAlong lets you collaborate with fellow musicians in many ways — and it's free to try.
Cloud storage
Store your songs in a personal cloud account and access them anywhere from a browser. Upload directly from the desktop app with just a few clicks.
Access from any device
Play along with songs on your notebook, tablet or mobile phone. Once your songs are in the cloud, you can access them on the go from any device with a modern browser.
Sharing
Share your work with students or band mates. Invite them to play along with your songs, even if they don't have a paid Go PlayAlong license.
Connect multiple devices
Invite your friends for a practicing session together. Load the same song on multiple devices. Hit play, and the animated score will start playing on all devices, perfectly synced in time.
Cloud strage space
Paid plan: 20GB, free plan: 20MB
Available for
Any device with a modern browser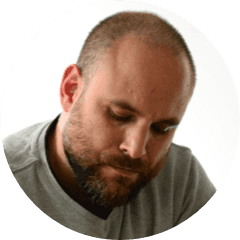 B. BURNHAM
MODIIN, ISRAEL
I can't tell you how much your program has helped me, and the hours of enjoyment I derive from it. It has helped me improve my skills immensely, and I unequivocally and aggressively recommend this product to every musician I meet!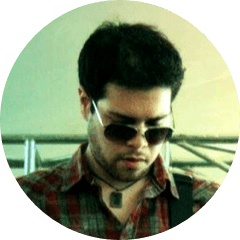 S. SANHUEZA
VIÑA DEL MAR, CHILE
Hello! I'me the owner of the YouTube channel Cover Solutions. Your software inspired me to begin this channel and for that i'm eternally grateful.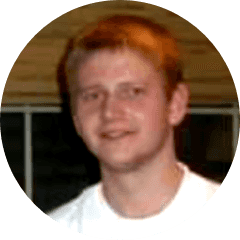 T. DERRICK
UTAH, U.S.A.
Hey first I would just like to say I've been using Go PlayAlong for several months now and it is an excellent product and fantastic learning tool. I've recommended it to several people already and they love it. I've imported, transcribed and synced up nearly 100 tabs.