BLOG
/ FROM GUITAR GAMER TO GUITAR PLAYER, PART 1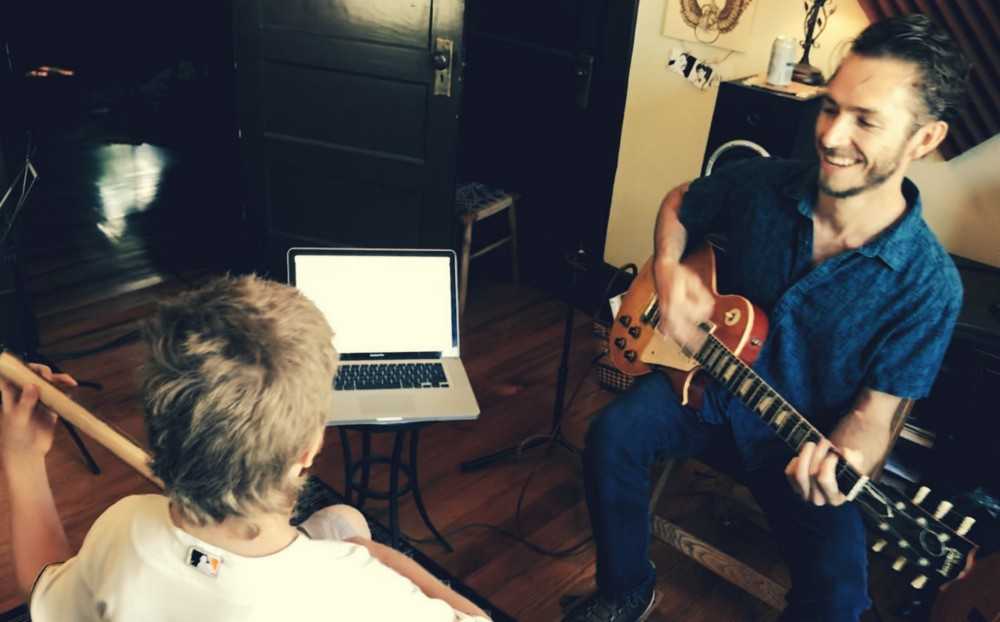 From guitar gamer to guitar player, part 1
May 22, 2019
Guest post by guitarist/composer/teacher Trevor Willmott, Nashville, TN
Technology is taking over
As a professional guitar instructor, I always strive to create a better learning experience for both the parent AND the child. Throughout my 13 years of teaching, I've witnessed a growing change in my younger students. In short, technology is taking over! My first experience came after the release of the popular video game, Guitar Hero, in 2005. The game was "revolutionary." I mean, all of a sudden you could reach "God Mode" as a guitarist within months…not decades. * Insert arrogant guitar teacher eye roll * But in all honesty, there was something about Guitar Hero that no one could deny; the game was immensely FUN and REWARDING. It provided immediate enjoyment playing along to real songs we all know and love. It was quite literally hijacking the brains of my students!
There was an unfortunate disconnect between dreams and reality. Students would often come to lessons excited about reaching new levels on Guitar Hero while clearly lacking any practice on their REAL instrument.
Who could blame them? Guitar Hero was just challenging enough and sounded AMAZING. That was back in 2005! Today, kids are exposed and obsessed with everything technology — from iPhone apps to social media platforms such as YouTube, Facebook, Instagram, and Snapchat. It's old news that these apps are intentionally designed to trigger a dopamine response in the brain, creating hyper-realities. So, how can learning REAL guitar ever compete in this modern age?
Students' spirits light up
Fast-forward to a couple of years ago, when I discovered the most widely used interactive platform for learning guitar (I won't name the company, but it wasn't Go PlayAlong). The software is designed to modernize the "old-school" approach of learning guitar and make it feel similar to the exhilarating experience of Guitar Hero. It's made to be fun, easy enough, and rewarding. Needless to say, I was impressed. For about 3 to 4 months, I used the program with approximately 10–15 students between the ages of 7–12. Across the board, the results were similar. THEY LOVED IT…at first. Compared to the curriculum I had been using, students were enamored. They no longer had to play boring old traditional songs such as "Gift To Be Simple" while tediously learning to read standard notation on a PIECE OF PAPER (yuck!). The mere implementation of a digital screen and audio changed everything. Students' spirits lit up. The software seemed to be the perfect remedy to revive my teaching methods, until an unexpected turn of events.
The program was TOO MUCH like a video game. It provided immediate visual feedback — notes turned green when played correctly, and red when played incorrectly. It seemed like a reasonable and practical feature, but it was not. Guitar lessons soon turned into therapy sessions. Nervous breakdowns and tears began surfacing as students reached any song past their immediate skill level.
They felt like they were failing at guitar, and apparently at life, every time the notes turned red. I tried to reassure them, but it became clear that this app was more of a distraction to their long-term progress than it was an aid.
In addition, it was nearly impossible to create my own curriculum using the software. After many failed attempts, I gave up and returned to the old-school ways of teaching. Then came a fortunate turn of events!
Finally, a guitar method for generation Z
Soon after this experience, I stumbled upon Go PlayAlong. It was the perfect middle ground. In my excitement, I reached out to the creator, Balázs Forián-Szabó, and found out he was equally excited and willing to fine-tune/implement new ideas into the software. Over the last year and a half, Balázs, myself, and other instructors have worked together to perfect the platform. It's been an enjoyable journey watching a productive, fun, and digitally interactive music learning software become a reality.
Go PlayAlong has become the core teaching element in many of my lessons. It gives students the chance to develop a sense of musicality much earlier in their learning process than is typically possible. They feel like they are "in the music" playing along with the band and lead singer.
I create different parts at various difficulty levels so that even a beginner can experience this feeling right from the start. For this reason alone, I believe Go PlayAlong offers a completely new, streamlined, and much needed possibility for the future of teaching guitar.
The application works for students of all ages and skill levels and for any style of music. It is especially helpful for the younger "tech-savvy" generations who have become desensitized to older methods of learning. They crave something new and for good reasons; technology has amazing potential. As music instructors we have the responsibility to adapt and help these potentials become a reality. Fortunately, Go PlayAlong is far ahead of the curve in making this possible. For me, the experience has been a priceless breath of fresh air. Here's to turning Saturday morning screen-time into Saturday morning jam-time!
About The Author
With over 12 years of professional teaching experience and nearly 20 years as a guitarist/musician, Trevor Willmott has developed an effective, unique, and fun style of teaching. With countless hours of practice in nearly every genre, Trevor designs custom curriculum to meet the needs of each student as they progress through their journey. Because no student is the same, this personalized approach has proven the most effective for inspiring a passion in music and the motivation to keep learning.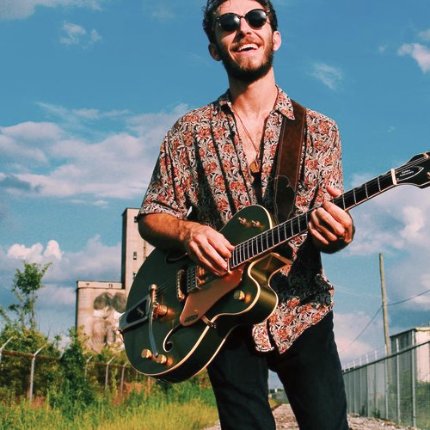 After graduating Belmont University in 2012 with a Bachelor's of Music in Jazz Guitar, Trevor has continued teaching, writing, recording, and performing music nationwide. Having taught students from ages 3–80 years old, Trevor is a patient and encouraging teacher who believes in positive reinforcement and open communication during lessons.